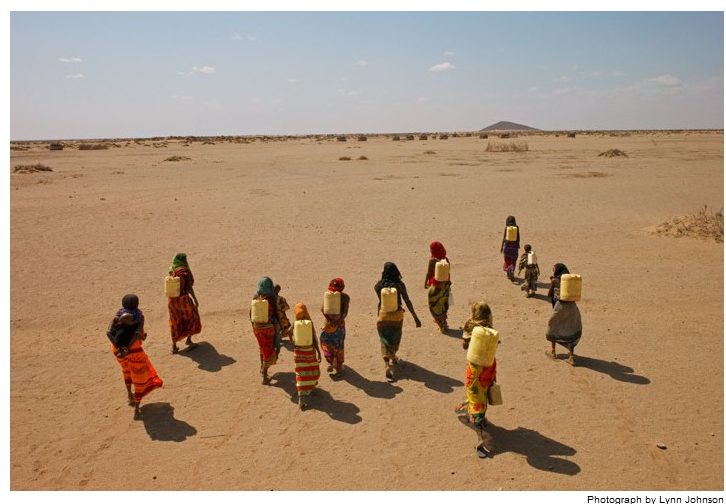 This week marked the 17th anniversary of the UN designated World Water Day.  Here are some little known tidbits I've gathered to honor it.
One in eight people in the world don't have access to safe water

There are 8.8 million swimming pools in the United States.

Millions of women a

nd children spend several hours a day collecting water from distant, often polluted sources

2.5 billion people live without a toilet.

2.53 percent of earth's water is fresh, and some two-thirds of that is locked up in glaciers and permanent snow cover

More than 3.5 million people die each year from water-related disease; 84 percent are children.

Lack of access to clean water and sanitation kills children at a rate equivalent of a jumbo jet crashing every four hours.
So, now after all that scary stuff here's a treat: National Geographic has a special interactive issue dedicated to Water but available for a FREE download.  As usual the photos are glorious, some absolutely stunning and the entire issue is full of interesting and important articles.  If you don't mind the standard "sign up" (only name, email and password) then the download is really worthwhile.
And last, but not least, given my
many entries
on the evils of plastic bottles and the bottling/soda industries' efforts to brainwash us that our tap water is bad for us–so that they can fill their bottles with tap water and sell it to us–is a wonderful new animation/video by Annie Leonard. (You may remember her last viral hit called "The Story of Stuff" which you can view
here
if you haven't yet seen it! Her website has several other gems as well.)